About North American Concrete Inc.
North American Concrete provides concrete and masonry services to sectors across Canada. Our second to none building envelope for our clients is specifically designed to stand up to Canada's harsh climates.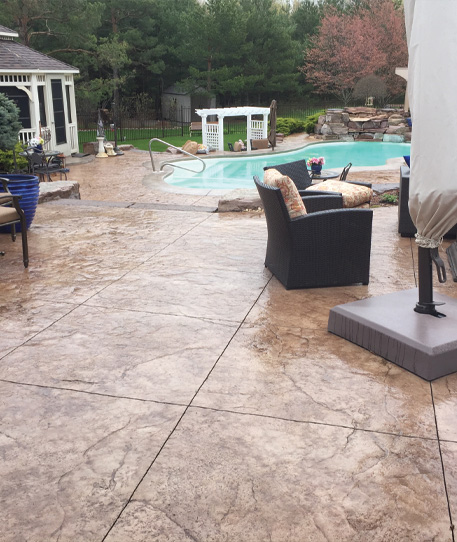 Our Services
North American Concrete provides a complete package for all your concrete and masonry needs. If you don't see your service specified, don't fret. Surely we are able to discuss it further with you over a free estimate.
IMPRESSIONS
that last a lifetime.
You can feel confident with our second to none building envelope. Our team has engineered a concrete formula that will stand up to Canada's most difficult conditions.
Replicate any design or pattern while maintaining the strongest finished product.
Over 30 different integral colours to chose from with unlimited options for custom mixes.
No more sweeping sand, weeding, or shifting! Low to zero maintenance.
Create grandeur on a budget with highest quality look at a mid range price point.
Latest Projects
Have a look at some of the recent projects we've kept busy with in 2020. These features are from throughout Ontario in a neighborhood near you.
Why Choose North American Concrete
Latest blog post
Be sure to check out our blog for the latest news about North American Pools.
As of April 19, 2021 the province of Ontario has entered another period of lockdown to combat the third wave of COVID-19 with tightened measures in place.
North American Concrete is proud to announce our collaboration with Caterpillar Workwear!
On Friday March 19th Prime Minister Justin Trudeau announced a new climate plan which will lead to the carbon tax jumping 33% from $50 per tonne in 2022 to $170 per tonne by 2030...
Our team
Meet some of the staff that will be working hard to ensure your project is done on time and within budget.