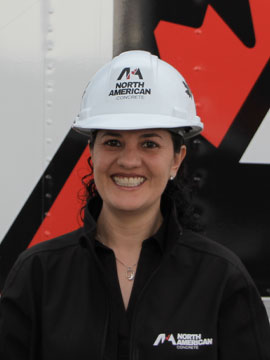 Lindsay Arouesty
Executive Assistant
Lindsay Arouesty is North American Concrete's Executive Assistant she oversees the company's human resources and administration. WHMIS, Work at Heights as well as Hand and Power Tool certified she understands just what goes into a safe and efficient workplace. She is currently enrolled at immigrant consultant program to help further expand North American Concrete's international relations.
With over seven years of experience in construction including five during which she managed her own renovation company, she brings a wealth of knowledge when it comes to management helping North American Concrete grow.
Her passion for construction and attention to detail make her an invaluable asset in North American Concrete's team.