2020 Christmas Dinner and Toy Drive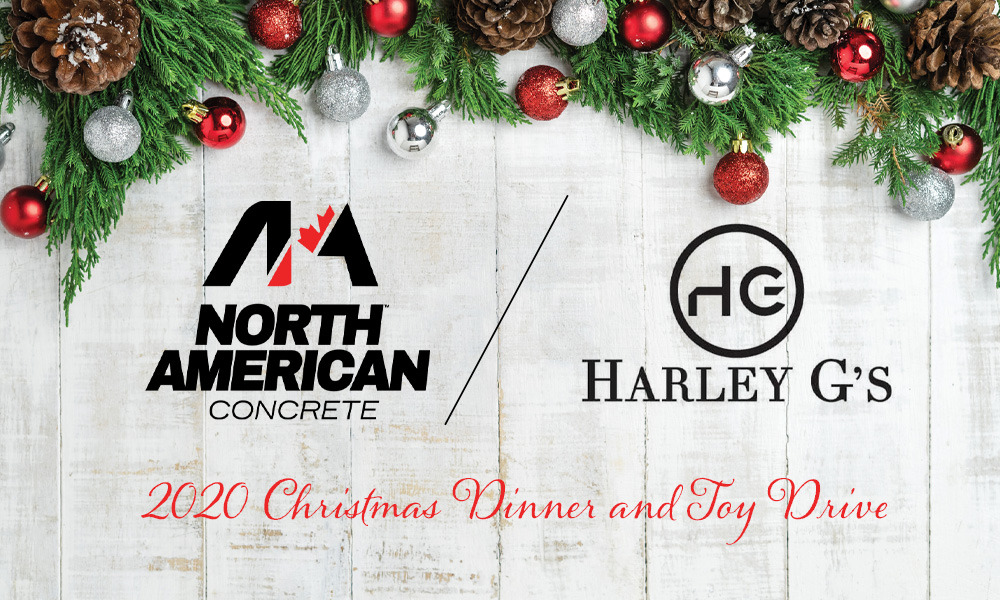 We'd like to thank Harley G's for joining our charitable efforts of giving back to the community. The 2020 Christmas Dinner and Toy Drive benefited not only the recipients but also small businesses in these times of hardship.
81% Funded
$24,300 Raised
$30,000 Goal
ABOUT THE FUNDRAISER
In 2020, North American Concrete partnered with Harley G's over the holidays for our Annual Toy & Dinner Drive. North American Concrete had already written cheques to more than 20 small businesses in the Oshawa area many of which in turn donated meals back to the community over the holidays. With a few days to go until Christmas, there was still plenty of time to give back and help those in need. "We're ecstatic to have reached $22,240 in donations so far, it's wonderful to see it helping the Oshawa community in these tough times" says Kyle Mufti, CEO of North American Concrete. "Our goal was to reach $30,000, I have no doubt that this collaboration with Harley G's will help us make that possible."
Restaurant owners were some of the hardest hit in our community with COVID continuing to close businesses by the day. That was incredibly clear after delivering cheques throughout the neighbourhood to local businesses trying to stay afloat. "We just got a gas bill for $900 and we weren't sure what we were going to do." the owner of Mama's yummy food exclaimed upon hearing she'd been selected to get one of the cheques. "This money will go a long way to helping our business stay afloat in these hard times." These businesses are pivotal to our community and every day lives and yet, there's not nearly enough done to help them make it through.
Every year, North American Concrete staff make it a priority to give back over the holidays. Thank you to everyone who participated and Happy New Year.